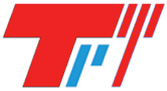 ABOUT US
SERVICES
TECHNOLOGY


Total Prototyping is a pioneer in Rapid Vacuum Investment castings in India. Total Prototyping combines rapid prototyping techniques and Vacuum metal casting process to manufacture metal prototypes in short lead times.
...more
We partner with our customers in product development stage to provide precision engineering components. Our expertise lies in casting of complex and intricate castings in prototype quantities.
...more
Rapid vacuum investment casting is a combination of Rapid prototyping and Vacuum casting technologies. Master patterns are made using rapid prototyping techniques followed by investment casting process.
...more
Customers
An ISO 9001:2008 Certified Company