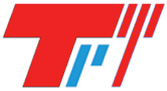 We have state of the art facility for Rapid Prototyping, Vacuum Investment Casting and traditional investment casting spread across 16000 sqft of space.

In rapid prototyping we provide additive layer manufacturing techniques and also subtractive layer manufacturing techniques. SLA, SLS, FDM and 3D printing are additive layer manufacturing techniques. In subtractive manufacturing techniques, we provide CNC machining services.

In metal prototyping, we have the facility for vacuum investment casting and also have facility for CNC machining components out of a block of Metal.

We have facility to provide heat treatment based on customer requirements. We also have capability to carry out sandblasting, fettling and finishing for the casted components.
Stereolithography - SLA
Selective Laser Sintering
Fused Deposition Modeling
3-D Printing
CNC Machining for Metals
Vacuum Metal Casting
Traditional Investment Casting
Heat treatment
Bench Finishing and Painting