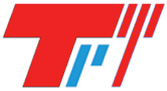 Total Prototyping is a pioneer in Rapid Vacuum Investment castings in India. Total Prototyping combines rapid prototyping techniques and Vacuum metal casting process to manufacture metal prototypes in short lead times.
Total Prototyping was started in the year 2008. Since its inception, TPT has partnered with its customers to reduce their "time to market" and also get their products "first time right".
Total Prototyping is a sister concern of
3D Product Development
which is again a pioneer in rapid prototyping in India. Like 3DPD, TPT is the brainchild of Dr Mukesh Agarwal who has vast experience in the field of Rapid Prototyping.
Dr. Mukesh Agarwal:
Mr Mukesh Agarwal can be credited for introducing Rapid Prototyping in India. He is an alumnus of IIT Madras and University of Texas. He has over 20 international publications in the field of Rapid Prototyping. He has over 20 years of experience in Rapid Prototyping Industry.
Mr. Vikash Agarwal:
Mr Vikash Agarwal is an alumnus of Purdue University. He is the driving force of TPT. He has been a consultant for Fortune 500 companies during his tenure in the US. He has worked for more than 15 years in the software industry.
Mr. Thiagarajan:
Mr Thiagarajan with over 30 years of experience ,is an expert in the field of investment castings. He is in charge of all R and D and production related activities in TPT. His expertise has helped TPT in understanding and execution of complex castings. Mr Thiagarajan is an alumnus of IIT Madras.
Mr. Kiran Raj:
Mr Kiran Raj is in charge of the Sales and Marketing team. He has been instrumental in setting up of TPT and is actively involved in building good relationships with our Key Customers.